The UN's idea of Sustainable Development Goals (SDG's), as a "unified policy framework", and seemingly everyone else's too, turn out to be "missing something",
Missing the glue that fits and holds the many parts together, high aspirations lacking a real method for connecting the parts
In the UN's "Vision of a Future Worth Choosing"
"The High-level Panel on Global Sustainability argues that by making transparent both the cost of action and the cost of inaction, political processes can summon both the arguments and the political will necessary to act for a sustainable future."
Human cultures have NEVER changed according to plan, is the problem.  That's now how societal change works.   How people are discussing the implementation of the SDG's, called a "unified policy framework", is almost entirely as just a list of ideals, almost like "complaints" about how economic development didn't fulfill our best intentions over the past century…  No, it certainly didn't.
What isn't mentioned, though, is how to change that.  How would the economy's normal steering mechanism might be changed, if it didn't go where we'd want in the first place?   How would a new steering mechanism be created that would be more responsive to rational concerns about fairness and our role on earth?   Just a list of desires for what didn't happen is really just wishful thinking, a delaying tactic perhaps, rather than addressing the problem.
The simple framing of this problem below, what steers the economy, is followed by my brief reports to CAUN on how the "connecting the parts" problem came up in the DESA workshops on implementing SDG's.  The Workshop Agendas offered a fairly comprehensive view of the "technology push" transfer techniques being contemplated… which helps illustrate the basic problem that human cultures don't learn that way.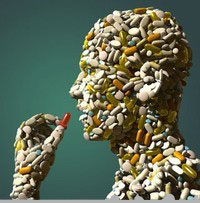 A. Technology Driven Change, the "tech solution" – leaves cultures shaped to serve technology values, perhaps with ignorance of culture
B. Culture Motivated Change, "the cultural solution" – leaves technology shaped to serve cultural values, perhaps with ignorance of how things work
What thrives in nature is the cultural solution, when… cultures are able to understand what technologies are physically profitable, linked together to produce more than they consume, and… their choices show long foresight in being responsive to where profit ends… Continue reading Whole Culture Led not Technology Driven – getting SDG's to really work →