I'm a natural systems transformation scientist, who was mostly learning from the UN SDG process in the early years and looking for words to describe what I saw happening. There are some flaws in the design the UN produced, all preapproved by finance, that prevented the SDG process from being more effective. There are also ways in which it was intentionally or blindly designed to fail; driving BAU and our world's existential crisis. but deep look under the hood finds something quite positive.
This is a message first sent the UN's Major Groups on strategy for the upcoming SDG Summit, on the ten year anniversary of the SDGs, as it struggles with the world spinning ever further out of control despite the enormous effort to reverse the pattern.
Intro to the MGs: It's been a very pleasant honor to engage in NGO MGoS meetings again this week, feeling the energy building to do something significant this fall (just around the corner). In the workshop at the Church Center yesterday I got some very reassuring responses to suggesting we finally look at the main causes (where the leverage lies) regarding the threats we're responding to, and, to having "nature on the board" of the MGoS and maybe the UN too.
__________________________________
The main thing I found, though, is that we're not learning from the diversity of examples of how nature elegantly solves growth overshoot problems like ours. There are good models of all sorts to help us see the turns to take. It's a matter of responding in time to care for what we create. The fortunes of a starting plan, of "multiplying new forms," switch in the middle to "making them work" in context. At first, growth is centered on what got it started, then naturally collides with the world it grows into. That involves steering. We do it quite successfully all the time when we see what's happening, as when making dinner, making friends, or starting a business, noting when multiplying initial successes turns to a need to make them work in context.
To me, the greatest achievement of the SDGs is the great wave of caring about what happens to us it helped trigger. We've been talking about why that seems not the main interest of the many institutions that are supposed to serve us. That may be natural at the end of growth. An emerging wave of caring for the whole of a new system, as a unity of parts, seems to be the first sign of it developing a survival instinct. It seems to come with the shock of starting to collide with its environment when new lives most often also need the most care as they struggle with their new reality.
So, other than nature, what's the real root cause of our troubles, and why hasn't humanity readily responded in its own self-interest? It seems to be what has bothered the now dominant culture forever, that it learned to communicate powerful ideas with words and numbers, that kept going out of control and separated us from nature. Using words and numbers for steering our choices is dangerous. Both easily misinterpret and misrepresent the realities they are abstracted from. So fears and misunderstandings of what we're doing can amplify and allow us to create and need to rely on entirely unreliable life support systems, as ours is, based on multiplying power.
One could spin it saying that people blinded by power found it simpler to creatively overpower parts of society and nature to solve their problems, making bigger and bigger problems. Another way to see it is as one of those "experiments" that nature wanted to try out on us… just to see what we'd do, and if we'd ever grow up. Nature IS very experimental, after all!
"The cure" seems to be to unblind ourselves, rediscovering how our world works by reattaching our abstractions to their real meanings. We'd more carefully explore, experience, and validate our thinking, "regenerating" the tried-and-true ways of steering our lives that all of life has depended on from the start. Without much notice, the systems scientist Elinor Ostrom received the Nobel Prize in economics in 2009 for the essence of that plan.
Rather than using powerful and blind abstractions for remote controlling nature, we'd explore our contexts to enrich and inform our senses, notice and respond to changing opportunities, and draw on honest feelings, fears, and other intuitions to help us understand what's going on in the non-verbal world, and develop indicators for where our externalities are and include them in making our decisions.
So, is this our best chance to put nature back on the board? The main threats from not consulting her seem to be:
1. Global societal degeneration and threatened authoritarian takeovers.
2. Financial institutions taking the job of defining the rules of "sustainability" to
a. blame producers for what they're told and paid to maximize for finance.
b. holding themselves blameless for the multiplying externalities to be ignored.
JM Keynes seems to have been the first to say it. We should find some better uses for our money. Will it be to care for our world, to destroy it, or go endlessly back and forth?
_______________________________________________
What do you think?
We're clearly in the biggest jam our species has ever faced, with our cure for climate change accelerating it, the latest curve, below, clearly showing that we have had ever faster accelerating climiate change since WWII, and the curve is very smoothly optimized, apparently by the financial system believing that maximizing the the steady explosion of profits would outweigh the exploding costs of the damage, apparently not having looked at that either..?: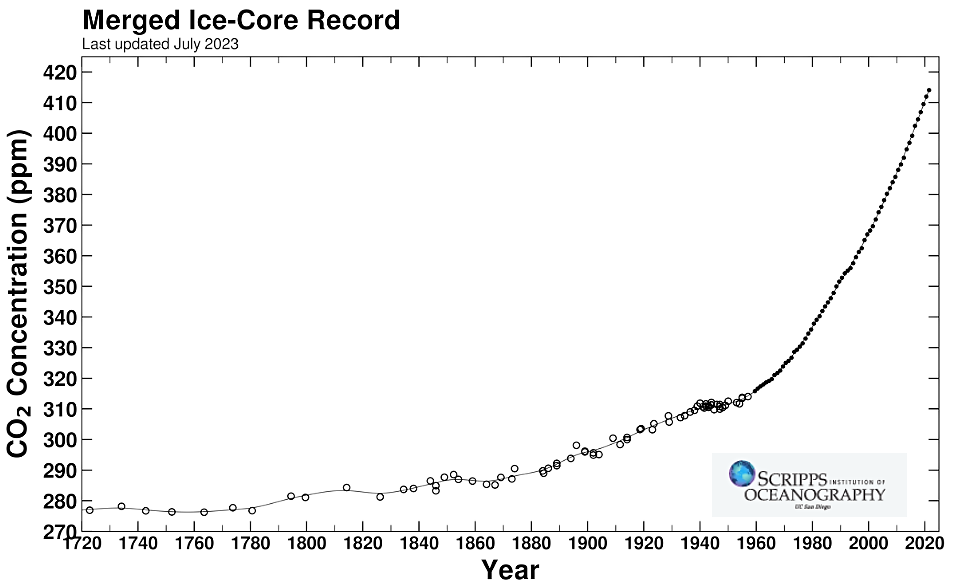 Our solution for inequality rapidly accelerated it too, apparently for some reason not studied as well.

I guess everyone was convinced that growing the pie (without counting the disruption of nature) would be best for them even though it would become worst for everyone, as the separation accelerated and the brutal consequences of disrupting the working contexts of life around the globe mounted: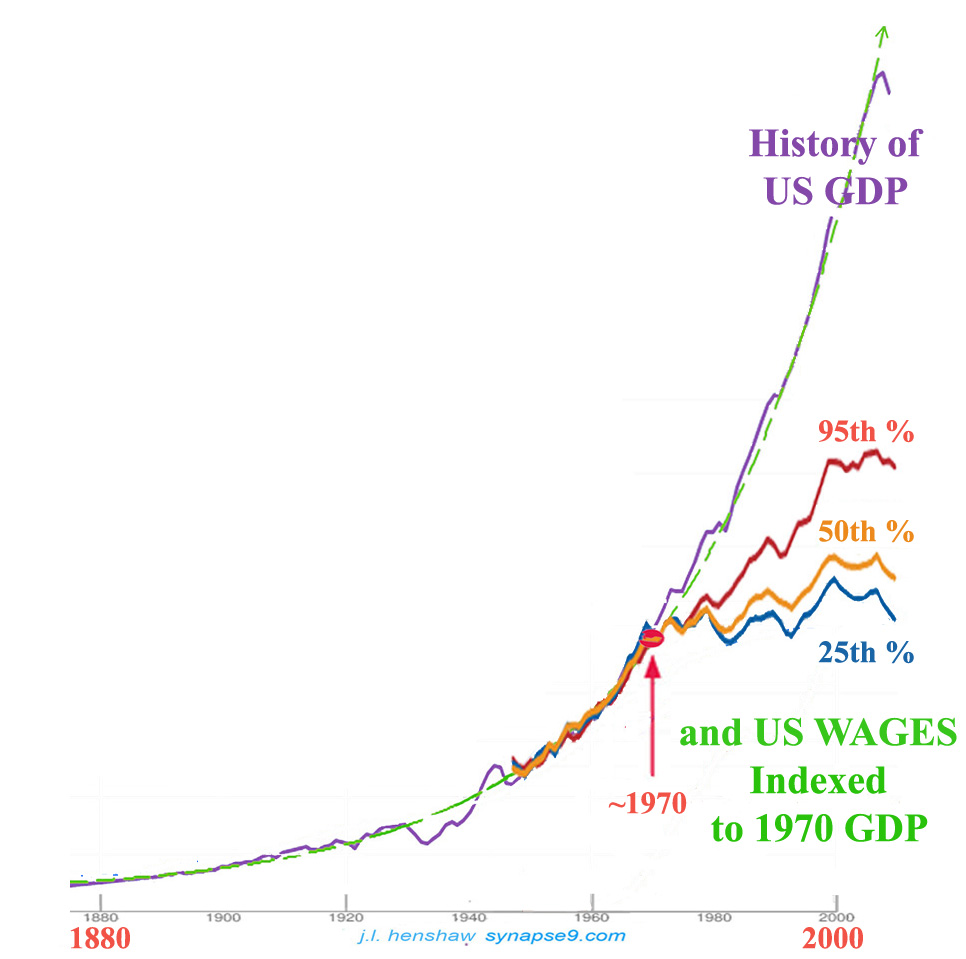 and … famous for failing to get out of its biggest jams, plagued by self-corruption, self-deception and extraordinary tragidy, with mumerous whole civilization collapses 'under belts,' only to do it again. That's a remarkably odd behavior for a natural species, isn't it?