The BIG news is that "the commons" got a lot of fresh attention in the 2012 RioDialogues, from the UN Commons Action Group site and its Facebook page, supporting proposals that Helene Finidori (1) and I submitted (2,3) for:
"New institutions.. for commons-based economic models"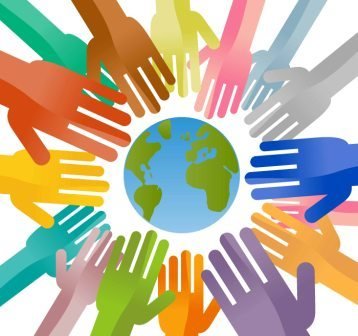 Helene's proposal (1) won the voting for the"Sustainable Development as an Answer to the Economic and Financial Crises" topic in the RioDialogues vote, and good recognition!
The idea is to NOT use development, as the solution to the world economic crisis, but to create new institutions allowing develoment efforts to work together, to serve the whole.  It would create a sustainable world using "commons-based economic models". The idea originates from the examples advocated by the Nobel laureate, Elinor Ostrum, as the collaborative framework that competitive interests need so the whole can thrive.
Helene's proposal is found on the next page, or by following the links (1).  Her new (Aug 2012) collected thinking on it is in,
applying her insights gleaned from the further Systems Thinking World discussions on the UN Call for Action, she started, and her original proposal also came from.

– 1) Sustainable development requires new institutions … to adopt commons-based economic models, originally posted to the 2012 RioDialogues
– 2) Biomimicry for a self-regulating financial commons
– 3) Budgeting for "the commons" needs business "ecobalance" sheets
Helene currently lives in Barcelona. She devotes herself to "Connecting people & ideas across cultures, disciplines & sectors to shape a better future…". Links to her other writing and visions for the commons are:  In my dreams… the Living WE… accelerating emergence… and  The Commons at the Core of our Next Economic Models?