I say it in that ironic way to emphasize the changing role of putting money into the economy to take more out.   It does make the economy grow stronger at first.   Standing outside the struggle of its creative struggle, letting your idle money milk it for more money, first has a stimulus effect on growth, but in real terms is always being being a leech on the system too.
While the system is discovering ever more opportunity to expand the more it expands, then "being a leech" at first does indeed make it bigger and stronger.   That corresponded to the period roughly from 1600 to 1950.
From then on it has successively weakened and foreshortened the future for economic system as a whole.    It's the continuing use of money to demand ever growing earnings from one's idle savings from the past, past the point in time when it starts accelerating the depletion of economic resources and opportunity, is the
"Mr Hyde" that automatically follows the "Dr Jekyll"
of magic productivity that being a financial leech begins with.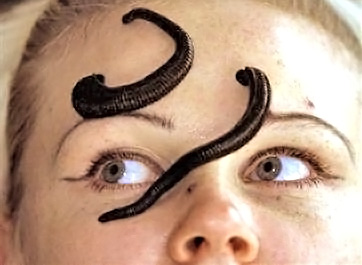 Continue reading It's the leeches that make us strong!! →