I've been having a very exciting time discovering and building on the many connections between my scientific method for studying the development and organization of Natural Systems, and the wonderfully radical scientific feminism of Pat Thompson's "Hestian Home Economics" (1,2,3).   They both center on what is at the heart of the liveliness of natural systems, the living culture and the home it makes for itself in its environment.  The protector of that home and hearth fire for the families of pre-ancient Greece was Hestia, the first of foremost of their personal archetypes of divinity, charged with protecting the **SACRED FIRE of HEARTH AND HOME**.  From a physical science of natural systems much the same can be said for the continuity any systems "seed of self-organization" around which it has developed its way of using the energy resources of its environment.   Same statements, two different wonderfully interconnected languages!   ;-)
To pre-Aristotelian Greek culture HESTIA was the first of the children of Cronus, charged with the first duty of civilization, protecting the sacred flame of hearth and home.   In how families still work today, that's the continuity of their living culture, their ability to exercise their family traditions and practices, inheriting and passing on it's joys and forms of knowing, adapting to their changing world as a bridge between their generations.   It's that  CONTINUITY, then, that IS the living flame of a family home and the animating heart of any living culture, the *cont-in-uity* it develops and follows as it branches out, forming new expressions, that hav always been, and clearly still are today, the center of human life, the foundation of all our cultures. They are today also *quite threatened*, by our devotion to rules for demanding ever more productivity from these living cells that make our lives lively, driving everything sacred to us toward "make bricks without straw", as it were, for the sake of misunderstood authoritarian rules…!
1) for her books look up "Patricia Thompson, Hestia" on Amazon. 2) PDF of Pat's simple scientific systems thinking, that unlike virtually all other systems theories other than mine has living things and their archetypal living roles, included not excluded 3) How she deconstructs Roman historian Fustel's history of Greek culture, that replaced the original (Hestian) cultural language with a commercial (Hermian) dialectic.
Let's look at the territory,
and the
basic maps of home economics and political economics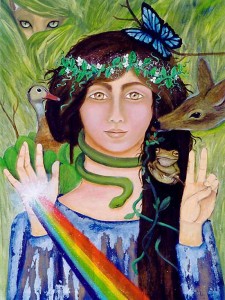 The basic map of home economics is a work of caring for the home culture. 
For political economics it's the battle in the public sphere to gain advantage over others.  Pat Thompson calls them "Hestian" and "Hermian" systems, after the representative Greek gods, and we need to understand the action principles defining them.
The primary duty of the home maker, considering a family as a link on a chain of living culture, is to be the guardian of its flame of life and continuity as a culture.  Its living culture illuminates the home with its light and life, as the home serves as the commons within which the family culture inherits and passes on its traditions as family members live for each other, sustaining an "all for one" life of a true commons (Hestian culture).   Continue reading A Hestian Map – the sacred hearth not at home in an authoritarian world →