This Mar 2013 proposed "Ideal Model" for steering the economy toward making us a good home on earth led to a Feb 2014 proposal for implementing it, a World SDG .   It's a global application of the general principle, that we all are responsible for our shares of the abuses of the economy as a whole … in proportion to our owning, investing in and using it.   What that provides is an Inclusive Accounting that is close to unarguably fair and even handed.    It ALSO avoids the arbitrary faulting of businesses where impacts are observed even though always paid for by someone else, an actually dishonest way of accounting for responsibilities that also omits huge categories of impacts that are not traceable that way. 

The World SDG uses a method of calculation for any person's or business's share of world GDP, for estimating their total share of  responsibility for world economic impacts as "users" called "Scope-4 Accounting".  The legal view of responsibility is different from "cause and effect" in that, legally, both the people paying for, benefiting from or authorizing a tort harm may all be held as equally responsible as the person actually doing the harm, as familiar for hiring others to commit a crime. 
______________
A World SDG – Global Accounting of Responsibilities for Economic Impacts
This "Ideal Model" is a concept being considered by CAUN and the NGO Commons Cluster. It's "a big idea", with lots of emergent possibilities, basically asking how might the world work if economic decision makers (us) had much better information, now that scientific and technological advances make it potentially possible.
It's intended as a contribution to the conversation on UN's Sustainable Development Goals as seen on its SD Knowledge Platform site.  It proposes a new kind of "Information Dashboard" for steering the earth (to make that concept much more of a reality), an idea I've been toying with since helping a couple years ago to design the 4YG Transformation Dashboard. …
__________
Principles, Funding and Methods,
for Empowering a Multi-Stakeholder Commons, to create and follow an SDG Dashboard for the Earth
The ideal
It would be ideal if the UN, mandated by the world governments, were to facilitate the creation of communication networks so everyone would get good information on their choices for making the earth sustainable.
Stakeholder communities would work together following global principles to create value by finding their own sustainability solutions.   They'd be aided by "Information Dashboards" with coordinated scientific, economic, cultural and strategic screens, showing benefits and liabilities for all to see.   It would bring funding to all levels of sustainability, as the best source of information on which governments, individuals and institutions could base their investment policies and decisions.        Let's do it!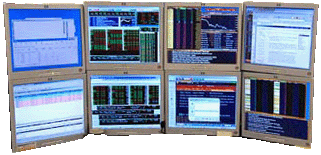 That approach would "put the ball in the right court" and let the UN do more of what it does best, as host and facilitator for the stakeholders of the world solving their own problems.    Perhaps the world's governments would give the UN that mandate, to facilitate stakeholder collaboration involving all of civil society.   For the SDG's it favors 1) goals that fit local talents and problems 2) solutions that can be implemented efficiently in the self-interest of the participants, 3) coordinated with the needs of of society, 4) avoiding intractable wrangling between people with different ideas, and 5) as only possible when keeping the focus on everyone's common interests. Continue reading the "Ideal Model" – SD Goals & World Commons Economy →