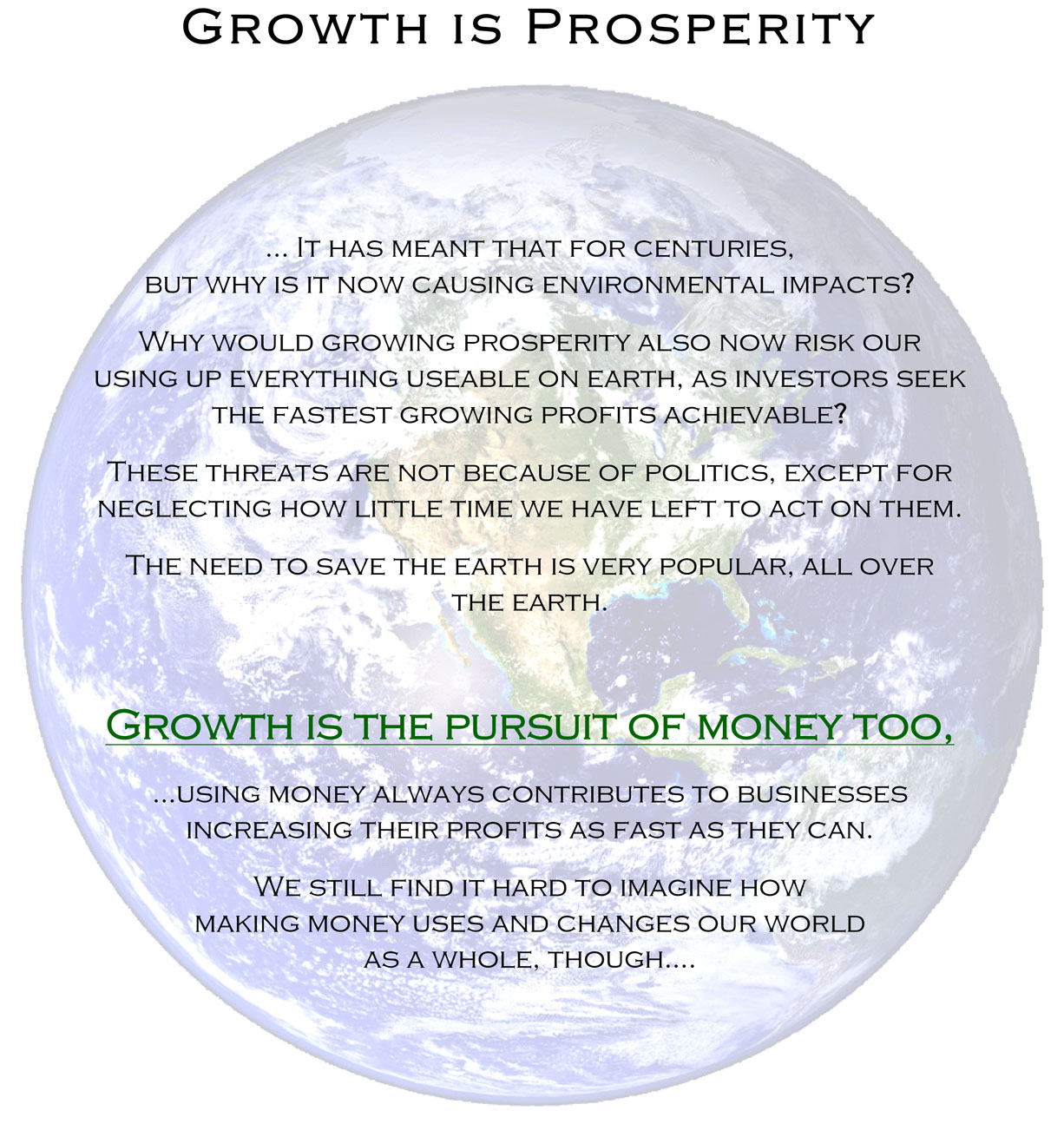 … It has meant that for centuries,
but why is it now causing environmental impacts?
Why would growing prosperity also now risk our
using up everything useable on earth, as investors seek the fastest growing profits achievable?
These threats are not because of politics, except for neglecting how little time we have left to act on them.
The need to save the earth is very popular, all over
the earth. Continue reading Growth is Prosperity →