Ever increasing investment in ever more competitive replacements took them.
Productive people get that way by actively learning how to be ever more productive… a process of feedback. Feedbacks start by accelerating… till they run into problems that slow them down.
Those who keep learning fast a little longer can then undermine everyone and everything else.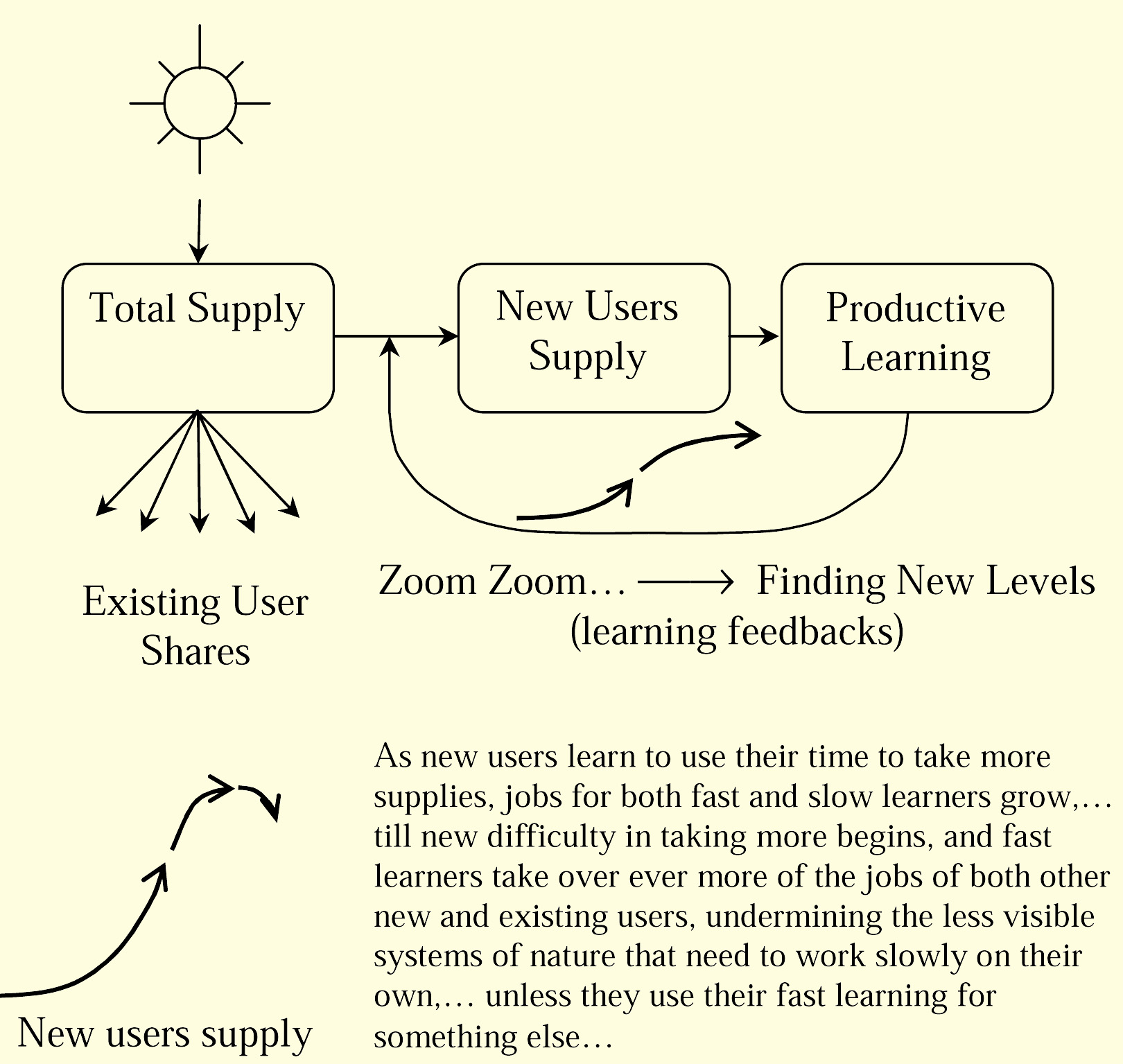 Continue reading Where our (and nature's) good jobs went… →