10/26/12 in Shining Light on "Dark Energy", part of my "reality math" series, I describe how standard measures of business impacts vastly under-count them, and how it has equally misled our theory and practices of sustainable design.
We're not counting the consumption required to deliver business services at all, and that's commonly much larger than the impacts we can trace directly.   The article is in the Sept 2012 SB "New Metrics of Sustainability" letter (& here as a PDF).  The research for it is the peer reviewed 2011 SEA assessment method published in Sustainability (MDPI).  In discussing it on Systems Thinking World I found good added ways to explain the huge problem it causes us. The graphic below shows the scale of the error, the typical four-fold under-count.
But… Why Does the Changing Information Matter ???
Loraine noted that if the same error of perception is the same for all, it might not matter, for example.  So, the problem that misinformation distorts every decision you make wasn't getting through.  The question she asked help set up a good explanation.
________
10/25/12 Loraine – Thanks for inquiring.   I do recognize there is something in my work that is hard to connect with.   Maybe its best exemplified by the weird quotes I get occasionally, like my dad's, the outstanding physics professor who taught me to be so observant I could recognize behavior not following the laws of physics.   He finally gave up in exasperation saying "Everything you say is true dear, it's *just not physics*".   Needless to say, I also had no idea what to say to a response like that!!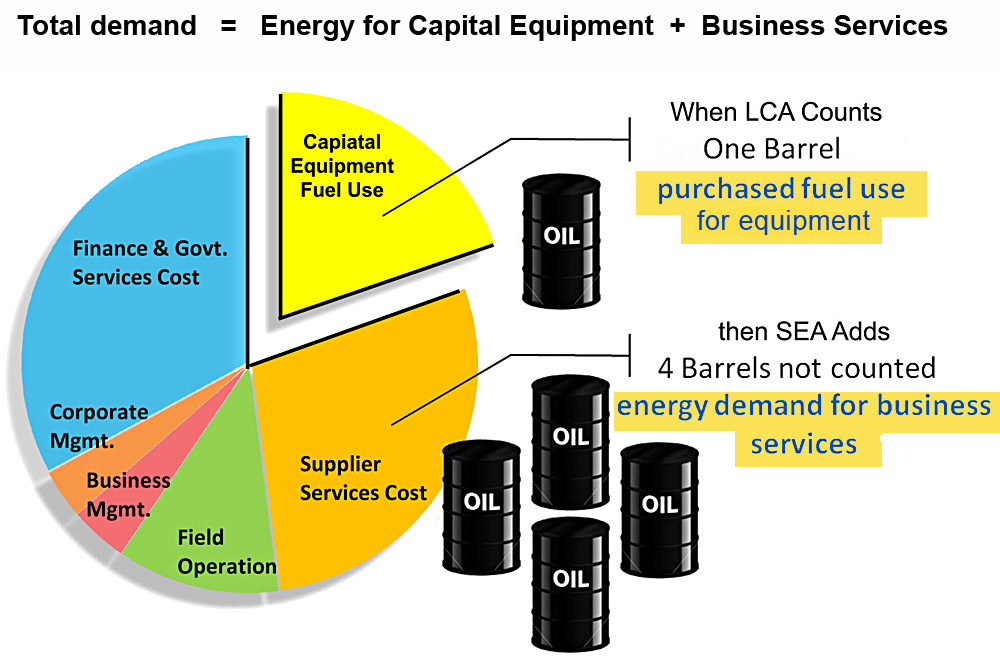 But that was years ago, and I do see a lot more clearly what keeps people from recognizing how I depart from the common perspective.   I am, after all, talking about systemic errors in perception.  In this case it's for the world's standard setting bodies for economic measures.   They've been thinking our data was the reality, unaware of how much of business system impacts are hidden from view.   Thinking our information is reality is a problem lots of places. Continue reading How mismeasures steer us wrong →